This is a list of some of our favorite things to do on a date. An interesting date leaves a lasting impression on you and your partner and there is nothing like looking back and having great memories of fun dates.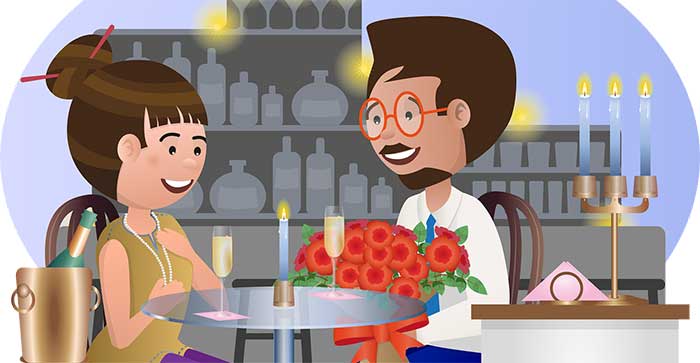 Take your date to a unique restaurant. A good example is a restaurant that looks exactly like a medieval castle where you have to wear medieval clothes for entry. (They normally provide you with the clothes before entry) Another unique restaurant idea is a Japanese teahouse which traditionally includes pouring ceremonies and other cool rituals.


Find out what your date's favorite food is and take them to a restaurant that specializes in it. For example, if your date likes Italian then take her to an Italian restaurant.


Rent a kayak on a sunny day and spend an hour or two on the water, paddling and exploring the body of water you're on.


Search for a classic car club. There are many around. The idea is to set things up so that you can rent an old-school car (from the 1960's for example) and drive around town with it for the afternoon. You could for example drive around and have a byte at a road-house (if there are such things in your area).


Get the ingredients together for some sandwiches and have a picnic in a park. Let nature help you make that special romantic connection.


Instead of going to a regular movie do something different and go to a drive-in-movie-theatre. This gives you the opportunity to cuddle up in the privacy of your own car.


Go to a museum. There are museums on almost any subject you can think of. Find a museum that will interest you both. If it's boring, find a quiet spot and just watch the tourists for entertainment value.


Go to a musical festival. They happen quite frequently and you can usually get the dates and times in your local newspaper. A quick Google search for this in your area may also reveal some dates and times. You can normally find a toned-down or quiet spot on the premises to sit and relax together if it's too crowded.


Go on a double date with your favorite couple. This gives your date the opportunity to get to know your friends better.


People like to see interesting and unique animals. Take your date to the Zoo. It can be loads of fun watching all sorts of interesting animals, big, small, ugly and cute.